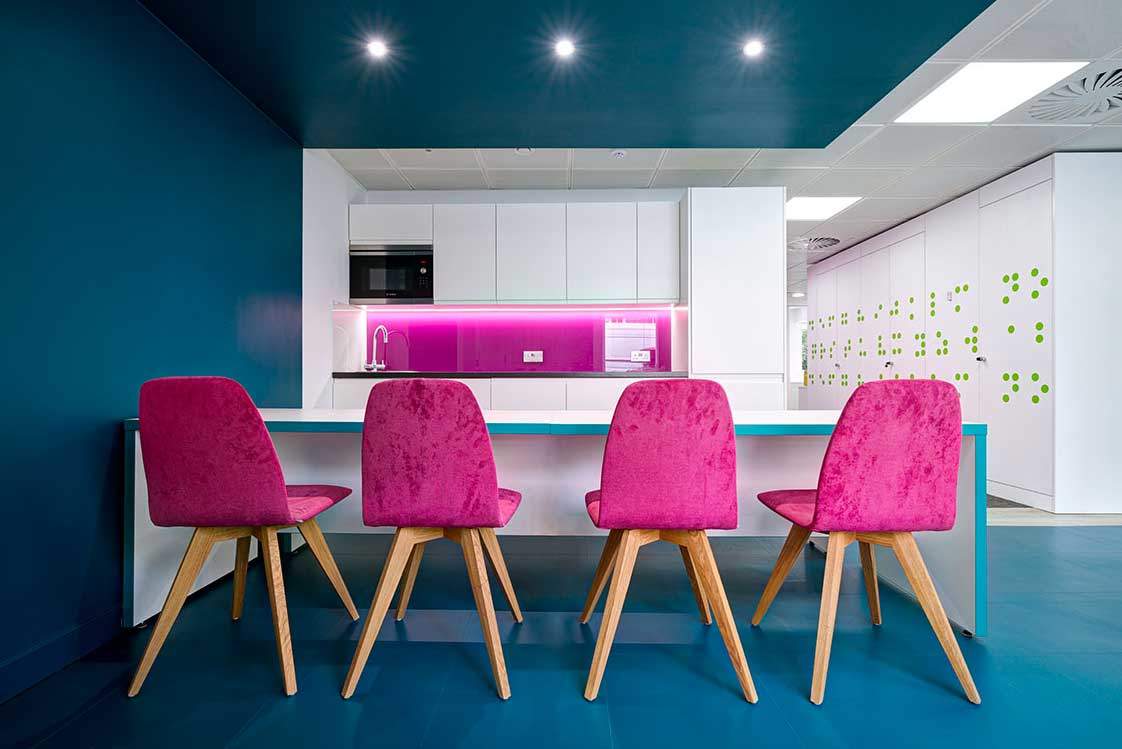 This 1500 sq/ft office refurbishment had it all!! We stripped the building back to the core structure including excavating the concrete foundations. Thereafter, an all-new HVAC and MEP engineering systems, new fully compliant washroom facilities and a full office fit-out were completed to give this fantastic charity a bright and colourful office interior.
In the open plan office, long bench-style desks and individual height adjustable desks were chosen to maximise sit-stand working. Afull-height full-width storage wall was installed around the central core structure to maximise storage in a very small footprint. These units take all the charities oversized storage items, deliveries and paper filing and are finished in white with green coloured brail-inspired graphics. We also opened out the front of the building, creating a bright new light-filled entrance café space and meeting spaces, where splashes of Magenta inside contrast sharply with a new sky-blue coloured frontage.
CONTACT US TODAY:
020 7971 1132
WANT TO HEAR WHAT THE CUSTOMER THINKS?
We went back about six months after we completed this project to hear from the Chief Executive, Sue O'Hara. You can hear what Sue has to say by watching the short video.
We've actually met with Sue and her team a few times since the project completed. We got on like a house on fire during the project. Just like us, they love a great burger too, which means only one thing… a trip to the Lord Nelson in Southwark for lunch.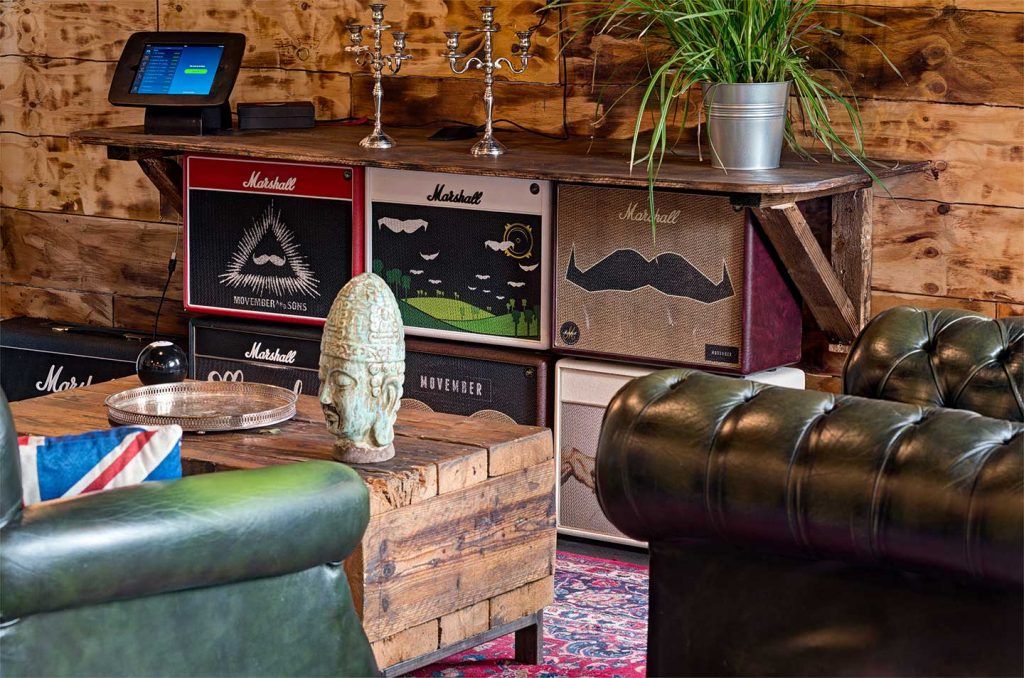 want us to call you back?
Looking for help with your office fit out project?